Team Play MPE is proud to announce more brand new updates to Caster! We have been hard at work upgrading the user experience – so that you can build your next music promotion campaign in a hands-on way, with ease and precision.
Editors note:
To simplify the List offerings we have traditionally made available, we have bundled some of the Lists together into 'Packaged Lists', and you'll hear us using that term more frequently.
Selecting Packaged Lists has been streamlined
You no longer have to manually type in the lists you'd like to select – you can browse our list offerings and make selections directly within Caster. Browse Play MPE's extensive Packaged Lists which are conveniently categorized by territory, music genre, and radio format. Get a better idea of who you're sending your music to, Favourite your frequently-used, and/or select directly from your Recents.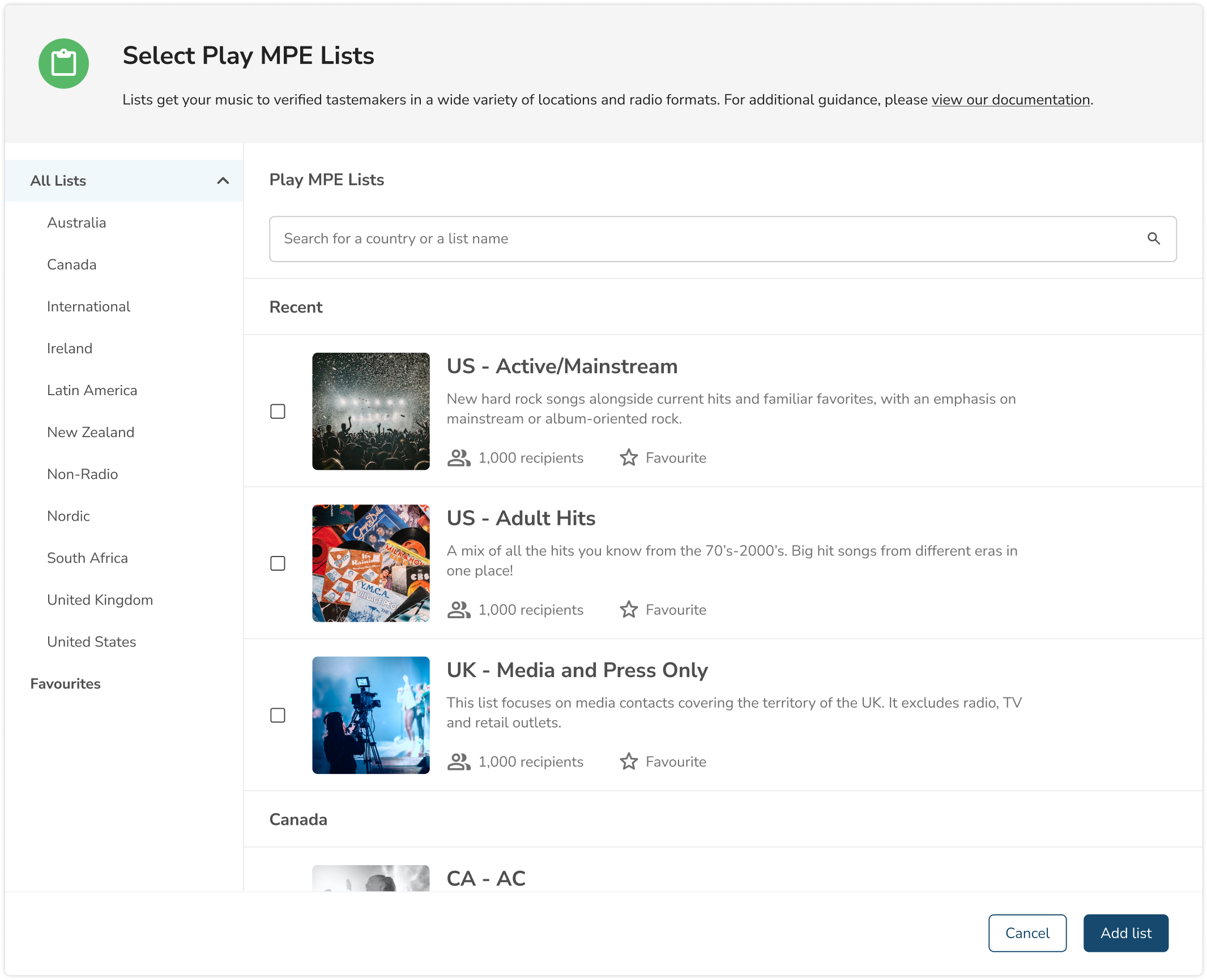 Intuitive stream-only or download selection
We've made it much clearer for users to set permissions for releases within Caster. The design has been refreshed so it's beyond easy to choose stream-only, or enable for download.

Packaged Lists have been optimized for Australia
Play MPE's music promotion packages for Australia have been updated and grouped into simplified segments to help you target more of the tastemakers you want, while also being more cost-effective!

Before you create your next music distribution release, see these helpful changes in action!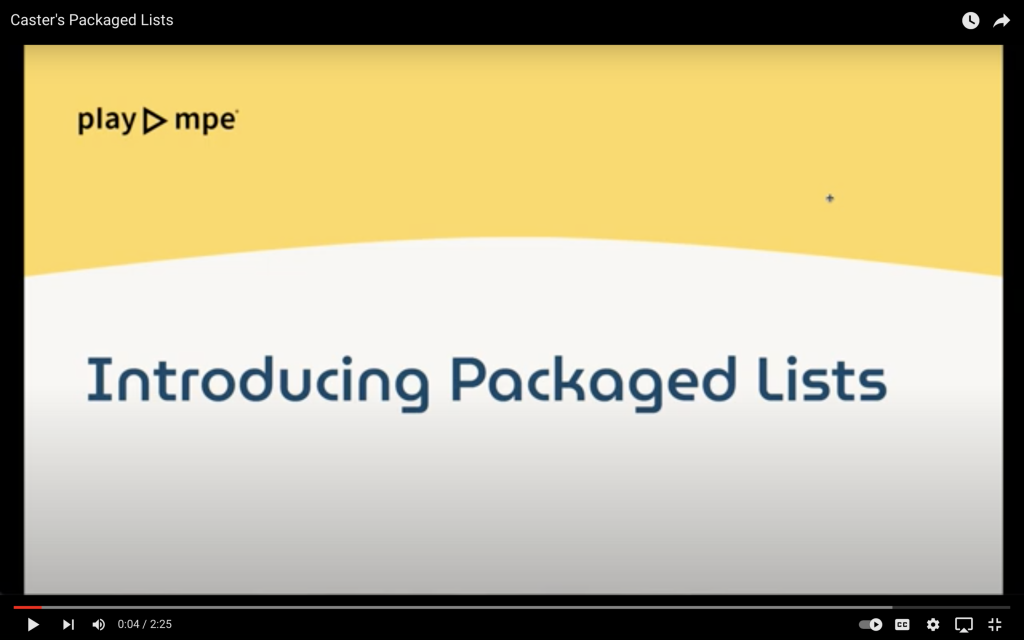 If you are new to Caster and interested in what we do, check out 'Journey of a Song'. And if you have any questions about Play MPE's music promotion distribution tool, or need any assistance, please feel free to contact us and someone will be in touch very soon!