Play MPE is proud to announce the launch of Top Charts!
If you weren't aware of Play MPE's Top Charts before – this is where you can discover which songs are getting the top streams and downloads in Player. Want to know if your music is trending? Learn which Many of you will be familiar with the previous version of Charts, Daily Play MPE … All we have to say about that is – wait until you see what we've done with the place. For those that were already using Daily (on-the-daily), you can Discover the latest trending music on Play MPE's new Top Charts right here on our website. 
Daily Play MPE is now Top Charts
Now you can see an overview of the Weekly and Daily Top Songs overall. Plus, the Top Songs by Country and Format. Or select preferences in our new Advanced Search for a more curated view.
We are beyond excited to share what our talented design & development team has created for all of you! Not only are Top Charts a lot easier on the eyes, we've also enhanced them with some super cool features…
Slick New Social Shareables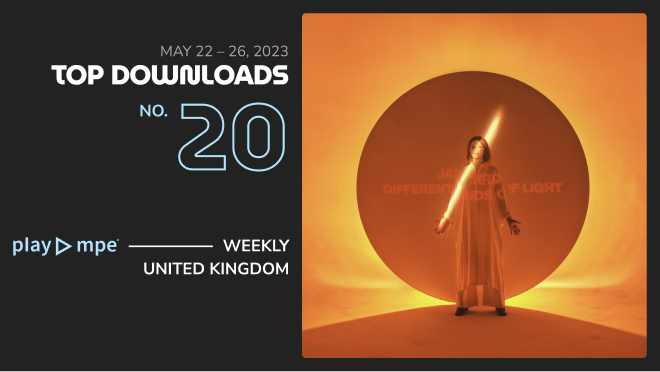 Have you recently promoted music with Caster? Want to see if you are topping the Charts? Share your wins with your music team, fans, and friends on socials. Top Charts now offers slick graphics, so you can download an image of your Top 20 Charting position, and/ or share it directly to socials (Facebook/X).
Discover which Top Artists are trending
Learn which artists are trending in Player this week! For artists, see who you are charting within your format. You never know what big name you could be rubbing shoulders with this week. 
For tastemakers, this is where you can stay on top of which artist and track you need to be hearing now! Avoid FOMO and keep tabs on what other tastemakers are engaging with. Learn about new songs topping the Charts or classic songs from catalog re-releases making waves again. Who knows, maybe you'll discover something new. Perhaps it'll inspire you to subscribe to another distribution list for access to even more great music in Player!
Subscribe to get Top Charts delivered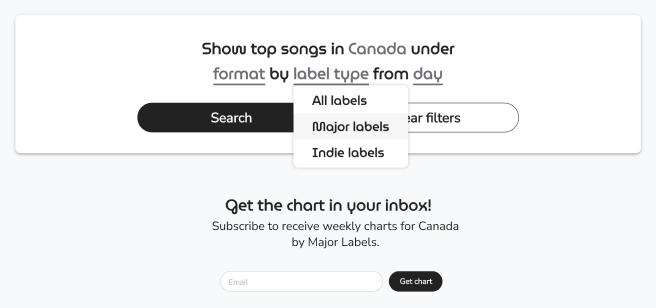 Fill out your preferences with our Advanced Search filters tool to pick the Top Charts you want by country, format, label type and day. Stay in the know and discover the latest trending music on Play MPE's New Top Charts – Weekly or Daily.
Check out Top Charts in action
Watch a walkthrough of Top Charts here.
We hope you love these changes as much as we do! And of course, when you share your Chart position on socials, make sure to tag Play MPE.